Do You Need A Copyright or Trademark?
Apr 06, 2022
Have you been wondering if you should copyright or trademark your planner so you can protect it?

I wondered the same thing when I created my planner. After talking to my lawyer, I decided to file a trademark under a category specific to planners.

It took over a year to come through but I was recently able to celebrate receiving my registered trademark.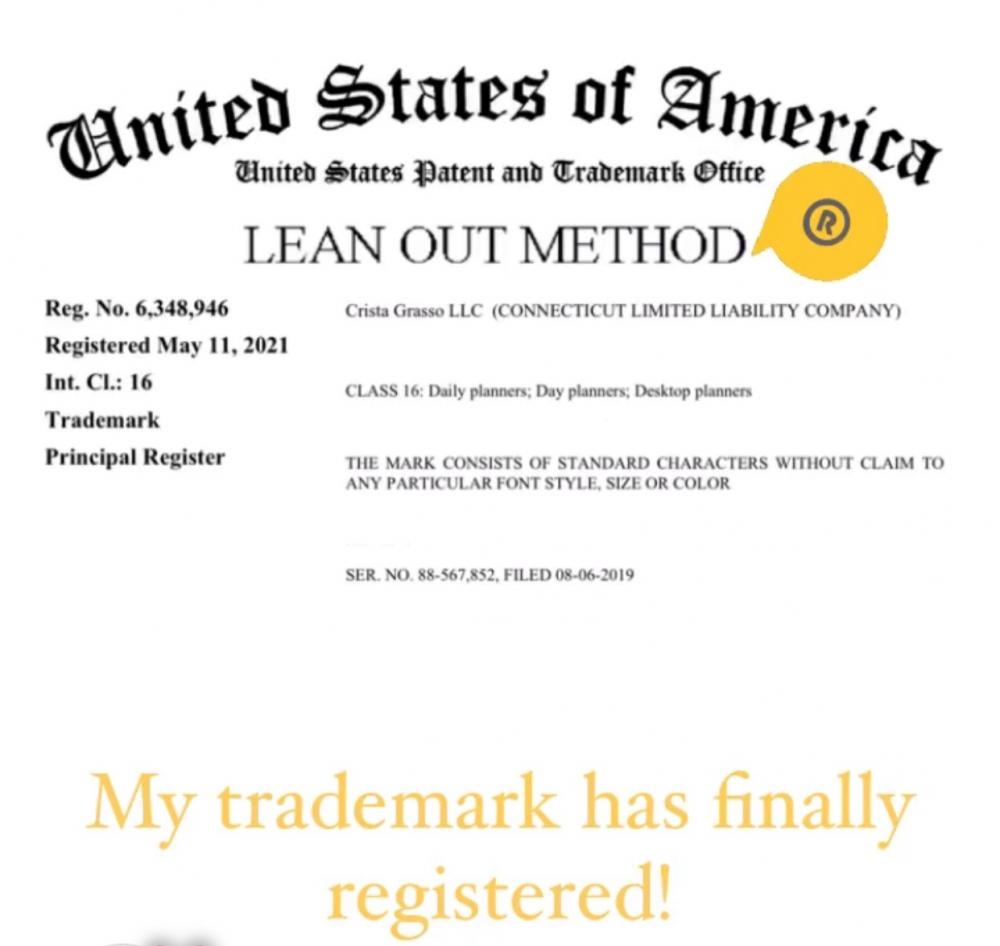 I would recommend that you reach out to your attorney to ask what makes sense for your business as the answer can vary depending on what protection you already have in place for your brand.

I actually interviewed my lawyer for you inside the Planner Academy and she dives into what you should consider, how to file if you decide to, and some other important legal considerations like the use of quotes in your PWJ.

Whether you choose to file a trademark or copyright or not, it is worth considering and doing some research so you can make an informed decision.
If you have been anxiously awaiting the release of the digital version of the Lean Out Planner - it's here! Designed to be used on iPad or your Android tablet with pencil, check out the new digital planner and get yours.
Have other questions about creating a planner?
Inside our Planner Academy, you get access to both a packed curriculum AND weekly Q&A calls where we discuss everything you could possibly need to know about creating, designing, printing, and selling a planner. Here's a few of the questions we recently covered in one of our Q&A calls:
What to include and exclude to keep costs low and quality high
How to add embellishments like tear-offs and tabs cost-effectively
A big mistake people make when selecting their printer that keeps them stuck and having to charge way more than they wanted for their planner
When to launch the planner for maximum sales potential
The 2 pieces that take the longest and how to fast track them
The behind-the-scenes process I followed to create my Lean Out Planner
There's a lot more inside the Planner Academy too - check it out to learn more.
Have you watched our free training yet on how to create a profitable planner for your business?
Register now for instant access to the training.